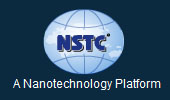 Nano Science & Technology Consortium
Consulting . Research . Outsourcing . Technology
---
---
Fuel Nano Additive Technology
Fuel Nano Additive technology is a new concept of reduction of friction and wear through the use of nanotechnology.
Novel Additive to Engine Oils
NanoDiamond / NanoGraphite - based motor oil additives, are the result of the latest developments in Nanotechnology. They reduce the fuel consumption (up to 12%), friction and wear; reinforce the inner motor surfaces and recondition the motor.
This Nano Additive technology for Engine oils:
Cures micro- and nano-defects on a surface and leads to the atomic roughness;
Impregnates metallic surfaces, increases their hardness and wear resistance;
Improves the motor: decreases dry friction by keeping a thin oil layer on the motor surfaces also at higher loads;
Nanographite particles work as eco-friendly dry lubricant and reduces friction and wear.
Advantages
Efficiency of the additive remains for many tens of thousands kilometers, also after an oil change;
Additive reinforces surfaces of the motor;
Eco-, catalyzer- and engine friendly – Additive contains only carbon, and does not contain metals, sulfides and other harmful substances;
NanoDiamonds adsorb ionic and molecular products of abrasion, so that the rubbing surface remains clean.
Contact Us to know more about this technology