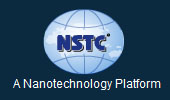 Nano Science & Technology Consortium
Consulting . Research . Outsourcing . Technology
---
---
Membership
Excelsior membership provides a unique opportunity for an individual or an organization and its professionals to engage and drive thought leadership in activities, forums and industry groups. Excelsior members address current challenges, build strategies for the future and share best practices, with the overall objective of building a growth-led competitive and sustainable advance technology Industry like Nanotechnology industry.
An overview of the four levels of Membership we offer is shown below
Excelsior Corporate Membership
NSTC Excelsior Corporate Membership enables you to gain profile and network opportunities across a broad cross-section of interested parties, assisting in anticipating market requirement, creating opportunities and developing your business needs. By becoming an Excelsior Corporate Member, companies ensure that their business interests are represented and heard.
Learn More >>
Excelsior Institutional Membership
Research & Development organizations, accredited universities and colleges, consultancy or any organization engaged in providing services in the nanotechnology sector otherwise than in an industrial capacity, are eligible to apply for Excelsior institutional membership
Learn More >>
Excelsior Individual Membership
Individual Scientists, Researcher, students, teachers and technologists interested in Nanoscience and Nanotechnology and affiliated with Academic, Government or Private organizations may apply for individual membership
Learn More >>