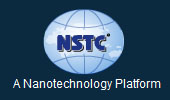 Nano Science & Technology Consortium
Consulting . Research . Outsourcing . Technology
---
---
FAQ's
General
Q: What is an online programme? And how does it differ from normal Distance Learning Programme?
An online programme is a next level GENEX distance learning programme in which the student is not required to come physically to a campus or a classroom regularly. He is required to study the interactive online study material through Internet at his own pace. Examinations are conducted at the end of semester.
Q: What extra edge does NSTC give me?
The programmes are self-paced and are offered online four times in a year (Mar, June, Sept and Dec.)
Interactive e-Learning Study Material (LMS) developed by specialists in the field is available to students online for anytime anywhere learning.
Study Material in the form of Printed Books and CD's.
Online presentations, videos and quizzes at the end of each chapter make the reading more interesting, engrossing and easy for self-assessment. Online Assignments, Quizzes Online Mentoring and Support, Chat Sessions, Discussion Forums.
Stamped Certification and Mark sheet from the Director of Nano Science and Technology Consortium
Q: Is NSTC affiliated to UGC/AICTE?
These training programs do not come under preview or affiliation through AICTE/UGC. NSTC provides the certification training programs as compare to other corporate houses .NSTC has been working in area of certification training programs one of major area for past six years.
Q: Does NSTC provide placement assistance?
NSTC is supported by an in-house full-fledged Placement division which guides and helps all the passing out participants by helping them in preparing their resumes, getting them geared up for interview rounds, preparing up for various interview techniques, also helping them in applying for various positions and arranging interviews with Potential Companies
Q: Who will benefit from NSTC's online programmes?
Students
Graduation / Post-graduation / PhD in any scientific discipline.
Those who are pursuing graduation in Science/ Engineering can also apply
Experienced professionals, academicians and researchers too are advised to join NSTC's advanced E-Learning program.
Course Related
Q: How can I apply for an online programme?
You may download the application form from NSTC website
After filling the form with your complete details, attach all the required documents and send to us either online (Scanned copy) or through post along with the program fee. Do not forget to attach your passport size photograph
You may pay the program fee either by Cheque/Draft, Cash transfer or NEFT transfer
Q: What are documents required at the time of admission?
The candidate has to submit the following documents at the time of admission along with filled application form.
Proof of date of birth (High School Mark sheet)
Qualifying Exam Certificate & Mark sheet
One passport size photographs
Course Fees & Registration Fees
Q. How much is the course fee?
Program/ Course Fees are different for every course. You may get the fee detail of any program from NSTC's Website.
Q. How much is the Registration Fee?
NSTC charges a sum of 300 INR as registration amount.
Q: How can a participant access NSTC's online programmes?
When you are successfully enrolled for a programme, you will be issued login details (User ID and a password) to access NSTC's online programme that you have opted for.
Q: Do I have to attend regular classes?
No. You do not have to attend any classes. NSTC'S program is fully online.
Q: In how many days will I get the study material after admission?
As soon as the payment is received, you may receive your study material within 15-20 days.
Q: What Type of course material will be provided to me?
NSTC follows a hybrid teaching model. Under this model you will receive your course books at your postal address along with 24X7 accesses to the online study material, tests, assignments and interaction forum. You can study at your own pace as and when the time is available.
Q: How are marks evaluated by NSTC?
NSTC will evaluate your performance and your final grading will be based on the following
Regular Tests
Project
End Examination
Q: Are the tests and final examination online?
Yes. You have to appear online for the test and final examination.
Technical
Q: Do I need a Computer for NSTC's online programmes?
Yes! You need to have an access to a computer with internet connection, either in your home, office or a cybercafé.
Q: What are the Hardware/Software requirements for the Computer?
Hardware:

Pentium PC with minimum 128 MB RAM
Sufficient disk space
Sound Card
Headphone Set
Modem to connect to Internet

Software:

Internet Explorer/Any Netscape Navigator
Flash Plug-in
Video playing software
Q: What type of Internet connection do I require?
A dial-up or Broadband connection will be sufficient for accessing NSTC's online study material, appearing for tests and final examination and also for downloading of assignments.