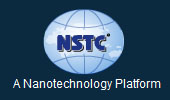 Nano Science & Technology Consortium
Consulting . Research . Outsourcing . Technology
---
---
Why Work with NSTC
NSTC is a dynamic, high-growth company. As the Nanotechnology industry becomes more competitive, NSTC remains a cut above the rest because of experienced, hard-working and friendly people that exceed Client expectations every day. Our commitment to quality services and support continues to propel our growth and success.
NSTC is a premier provider of motivated and highly trained consultants and professional personnel who have the unique skills and expertise necessary to help our Clients meet their business goals in a cost effective manner. NSTC is committed to attracting and retaining the best talent. When you come to work with us, you're joining a team of dedicated professionals who are willing to do what it takes to get the job done. Our workforce is a great mix of and professional positions. You'll find people who will share their knowledge and expertise, are committed to doing great work and who like to have some fun on the job.
Development and Career
NSTC provide you with opportunities – as well as the support for all round development – that equip and empower you to build your career. We provide training and developmental opportunities to enhance your skills and expand your knowledge. We offer challenging work, and are continuously improving our development programs and activities to help enhance employees' on-the-job experience and development.
Our People
Our success as an organization comes from the passion and dedication of our people. At NSTC, you will find an environment that encourages supportive relationships, learning and a true sense of community.
Robust Teamwork
Highly challenging and intensely collaborative, our work is constantly evolving, helping us to redefine the leading edge. As a member of our team, you'll have the opportunity to see your ideas come to life and make a significant impact on our business.