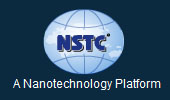 Nano Science & Technology Consortium
Consulting . Research . Outsourcing . Technology
---
---
Overview
Nano Science and Technology Consortium (NSTC) is a non-government, professional association working with the goal of fostering research, business collaboration and providing advanced education and training in nanotechnology industry and thus playing a proactive role in India's development process in the field of Nanotechnology.
Founded in 2006, NSTC is India's premier business association in Nanotechnology arena, with membership from the private as well as public sectors, including SMEs and MNCs, Research institutes, Academicians and the students. NSTC is working to create a platform conducive for growth, promotion and partnering in the field of Nano Science and Technology, bringing together industries, students, academia and government through consultative, advisory and educative processes.
Our Aim
The aim of the NSTC is to move innovative nanotechnology discoveries from the laboratory into new products for commercial and public benefit, encourage more students and teachers to become involved in nanotechnology education, create a skilled workforce and the supporting infrastructure and tools to advance nanotechnology and to support the responsible development of nanotechnology in India.
To facilitate funding opportunities for Nano-research, product development and commercialization
To promote commercialization of Nano-research by bringing together entrepreneurs and researchers
To increase Nanotechnology awareness through Nano-training, education and publication
To facilitate technology transfer by aiding in collaborative efforts and providing infrastructural and market knowledge-inputs to global investors regarding the Indian environment
To bring together researchers across the world, and facilitate sharing of research knowledge through conferences, journals and seminars
Our Vision
To be the foremost global nanotechnology information provider and membership organization.
Our Mission
To support, develop and promote all aspects of Nanotechnology that have the potential to benefit society