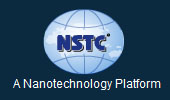 Nano Science & Technology Consortium
Consulting . Research . Outsourcing . Technology
---
---
Current Openings
NSTC is committed to recruiting, retaining and fostering quality talent through our employee-centric work culture. Employees with varied backgrounds and profiles thrive at NSTC, if they demonstrate a desire to prove themselves, have a passion to succeed and above all the dedication to see it through and not give up.
Although we currently do not have any job openings, please still consider to submit your resume to be considered for future job opportunities.
You may send your resume to [email protected]
Summer / Winter Internship
If you are an outstanding individual wanting a stimulating experience in the nanotechnology industry and are willing to learn, we welcome you to intern with us. NSTC offers short term internship programs to graduates/postgraduates from Nanotechnology or Science/ Management/Commerce background.
We provide real exposure and responsibilities for our interns who take away practical experiences and professional achievements. As part of the internship, you could have opportunities to be assigned to assist in short-term business-related projects on Nanotechnology whilst gaining knowledge on industry aspect of nanotechnology.
Duration of the programme is between 3 to 4 months and may stretch to 6 months, depending on the requirements of our project and your course of study.
Please email us your resume mentioning "NSTC Internship" in the subject line, to [email protected]