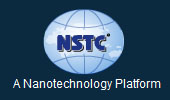 Nano Science & Technology Consortium
Consulting . Research . Outsourcing . Technology
---
---
Publish Your Book With NSTC
NSTC is one of India's leading and most admired publishers of Nanotechnology textbooks and resources. The ultimate purpose of our book is to equip the reader with comprehensive knowledge in Nanotechnology with reference to basic as well as applied aspects.
We value the role that our authors have played in the success that we have enjoyed over the years and we invite you to be a part of our author family. NSTC assures strong development support for every book, with no compromise to the attention that each author and project deserves. We add significant value to the books that we craft, from intelligent coaching of authors, through strong editorial development, to innovative sales and marketing. We work closely with our authors and customers to develop more effective learning experiences and more dynamic working relationships. We are also committed to innovative publishing, and always welcome feedback from our authors and readers.
When you choose NSTC as your publishing partner, you gain a unique combination of competitive advantages:
| Focussed Platform | NSTC is committed to share and disseminate knowledge about Nanotechnology and promote this technology and its application in India as well as globally. Therefore we want to encourage the authors who are writing new books on nanotechnology and its applications. |
| --- | --- |
| Editorial Resources | The most critical role in any successful publishing program is played by the publisher's editorial resources. Our editors have the expertise and resources to ensure that every product that we work-on has the best chance of succeeding in the market. |
| Distribution-Marketing | NSTC by virtue of its large member base, which comprises of different stakeholders in Nanotechnology, enjoys a powerful reach to its audience. Through our intensive networking between the members, strong association with Academic institutes and students and our expertise in publishing Nanotechnology Journals, books, industry-reports etc. we are able to reach out and service your book to virtually all potential customers, and the closer we get to our customers, the better our publishing becomes. |
| Shelf Life | The NSTC book program is a service to our members and the books are available whenever they are needed. All books, with the exception of proceedings, remain in print until replaced by an updated version. |
| Quality Control | Many publishers place the burden of proofreading on the author. Although we request that our authors proofread carefully, we also proof read all manuscripts except those for proceedings (which come to NSTC in camera-ready form). We have full-time copy editors in house who are familiar with nanotechnology and its applications. |
| Quality Control | Our staff works with authors and editors to accommodate special needs such as modified typesetting systems and unusual formatting. |
| Pricing | The books are priced for individuals. We have our members and individuals related to nanotechnology and related scientific & engineering communities as our most important asset, and we want our publications to be affordable for them. |
Submitting a book Proposal
If you are a prospective author working on a new book on nanotechnology or its application, you must begin your project by submitting a formal book proposal.
We are eager to bring your book ideas to the market and are eager to hear from you about your proposal. All you have to do is complete the Book Proposal form and send the same to us.