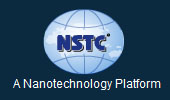 Nano Science & Technology Consortium
Consulting . Research . Outsourcing . Technology
---
---
Privacy Policy
Your personal privacy is extremely important to the Nano Science and Technology Consortium (Nano Science and Technology Consortium, we, us, or our). We have therefore created this Privacy Policy in order to demonstrate our commitment to our users privacy and the right of Privacy throughout the Internet.
Please read this privacy policy to learn more about the ways in which we use and protect your personally identifiable information.
1. Overview : The privacy practices of this statement apply to our services available under the domain and sub domains of http://www.nstc.in. By visiting this website (Portal) or registering for it you agree to be bound by the terms and conditions of this Privacy Policy. If you do not agree, please do not use or access our Portal.
2. Information Collection:

Personally Identifiable Information: In general, you can browse the Portal without telling us who you are and without revealing any personally identifiable information about yourself. When we ask for personally identifiable information, it is used only in providing the information you have requested. For example, when you register with our Portal, you are required to provide some contact information (name, email and country of residence). Where possible, we indicate which fields are required and which fields are optional. No other personally identifiable information is collected without your consent.
Statistical Data: We collect statistical information based upon your behavior on the Portal. We use this information only to do internal research on our users' demographics, interests, and behavior to better understand, protect and serve you and our community. None of this information can identify you as an individual. This information may include referring URLs (such as search engines), the URL that you just came from (whether this URL is on the Portal or not), which URL you next go to (whether this URL is on the Portal or not), the time you spent on our Portal, which country you accessed our Portal from, your computer browser and browser language, operating system information AND your IP address.
3. Personal Preference Settings: If you decide to personalize your Nano Science and Technology Consortium visits by setting user preferences, we store those preferences in a text file called a 'cookie' in the browser files of your computer. This cookie lets the Nano Science and Technology Consortium remember your personalized settings between visits. This information is stored on your computer, not on the NSTC server.
4. Use and Disclosure of Information:
Personally identifiable information: When you are on an area of http://www.nstc.in and are asked for personally identifiable information during the registration process, you are providing that information to the Nano Science and Technology Consortium. We use your personally identifiable information to facilitate the services you request (e.g., newsletter, email alerts and member directory).
As a matter of policy, we do not rent or sell any of your personally identifiable information to any third parties. Due to the existing regulatory environment, we cannot ensure that all of your private communications and other personally identifiable information will never be disclosed in ways not otherwise described in this Privacy Policy. By way of example (without limiting the foregoing), we may be forced to disclose personally identifiable information to the government or third parties under certain circumstances, third parties may unlawfully intercept or access transmissions or private communications. Therefore, although we use industry standard practices to protect your privacy, we do not promise, and you should not expect, that your personally identifiable information or private communications will always remain private.
Statistical data : We are currently tracking and analyzing non-personally identifiable usage and volume statistical information from our users to administer our web site in order to constantly improve the web site quality. All data collected by the Nano Science and Technology Consortium is owned and used by the Nano Science and Technology Consortium and we will not disclose such information to any other party. The Nano Science and Technology Consortium reserves the right to publish non-personally identifiable, summary information regarding our visitors and users for promotional purposes and as a representative audience for advertisers. Please note that this is not personally identifiable information, only general summaries of the activities of our visitors and customers and no one will be able to identify or contact you on account of that information.
5. Accessing, Reviewing and Changing of Personally Identifiable Information:
We offer you the ability to review and change the information you submit to us by logging into the Portal (Existing User>>Edit Profile) and entering the new information yourself. You must promptly update your personally identifiable information if it changes or is inaccurate. You can deactivate your registration and contact information from our active database by clicking on Unsubscribe temporarily or permanently.
We will retain in our files some personally identifiable information to trouble shoot problems, enforce our Terms and Conditions and comply with legal requirements as is permitted by law. Therefore, you should not expect that all of your personally identifiable information will be completely removed from our databases in response to your requests.
6. Other Information Collectors:
Except as otherwise expressly included in this Privacy Policy, this document only addresses the use and disclosure of information we collect from you. The Portal contains links to other web sites. We are not responsible for the privacy practices or the content of these other web sites. To the extent that you disclose your information to other parties, different rules may apply to their use or disclosure of the information you disclose to them. Since the Nano Science and Technology Consortium does not control the privacy policies of third parties, you are subject to the privacy policies of that third party.
7. Security:Our Portal has stringent security measures in place to prevent the loss, misuse, and alteration of information under our control. Your information is stored on the Nano Science and Technology Consortiums servers located in the India. We use procedural and technical safeguards to protect your personally identifiable information against loss or theft as well as unauthorized access and disclosure to protect your privacy.
8. Notice: We may amend this Privacy Policy at any time by posting the amended terms on the Portal. Your continued use of this Portal following the posting of changes to Privacy Policy will mean that you accept these changes.
9. Questions, inquiries or concerns:For any further questions, inquiries or concerns regarding our privacy practices please contact [email protected]