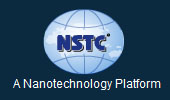 Nano Science & Technology Consortium
Consulting . Research . Outsourcing . Technology
---
---
Emerging Indian Market
"India Nanotechnology initiatives are maturing in to marketable products for worldwide applications. Industries, both foreign and Indian, are evincing interest to commercialize our technologies",

Dr. A.P.J. Abdul Kalam, Former President of India.




Realizing the potential business opportunities in nanotechnology, the Government of India has made significant investments with Rs.1000 crore (US$250 million) funding in 2007 for its five year plan through the Department of Science and Technology (DST) and Nano Science and Technology Initiative (NSTI) to provide rich infrastructure to academic institutions, R&D institutes & national laboratories. Additional $100 million funding comes from venture capitalists. India has over 1.000 scientists working on nanotechnology and 17 universities offer nanotechnology curriculum.
India offers the following promises to foreign business
11th biggest economy
India is now the 11th biggest economy in the world. The GDP expanded 7.7 per cent in the second quarter of 2011 over the previous quarter. From 2000 to 2011, India's average quarterly GDP growth was 7.45 per cent. India reduced poverty by about 10 percentage points from 1997.
Increasing imports
India's imports are increasing more than 25 per cent year on year (since 1960). Even if 2009 saw a small fallback due to global recession, in 2010 imports were however again growing at 32.2 per cent (August, 2010 -- year on year growth) and reached over $140 billion (2010).
Increasing investment
India's foreign direct investment has been increasing significantly since the past five years.
Industrialized and service focused
India is moving from being an agriculture based economy to an industrialized and service focused economy similar to the US, Europe and other industrialized countries.
World's largest population by 2025
In terms of population, India is the second largest country in the world. By 2025, India will be the biggest country in terms of population. Western markets like the European Union and the United States are set to benefit from a 1.15 plus billion population in India.
GNI doubled in 10 years
Gross National Income per capita in India in terms of purchasing power parity is increasing. In less than 10 years, the GNI per capita doubled (from $1,560 in 2000 to $3,250 in 2009).
Easier doing business
India is among the top 40 nations to have carried out the highest number of business regulation reforms in the last five years, most of these related to introduction of technology to ease business operations.