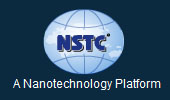 Nano Science & Technology Consortium
Consulting . Research . Outsourcing . Technology
---
---
Nano Gallery
Nano Gallery is an exclusive showcase of fundamentals of nanotechnology in an interactive manner fully aided by audio-video technology.
Nano Gallery is a collective effort to exhibit what all developments have taken place in the amzing world of nanotechnology. Nano Gallery is a full-fledged idea to impart the knowledge and awareness which is developed through a process of prototyping, audience evaluation research, educator peer reviews, and in-depth partnerships with scientists.
By means of Nanotechnology posters, Charts, Collages, scientific working models and presentations, the Nano gallery is a fun and knowledgeable experience to have.