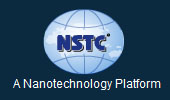 Nano Science & Technology Consortium
Consulting . Research . Outsourcing . Technology
---
---
Nano Educational Kit
Learning Science has never been so much Fun!
This educational kit comprises of a colorful and interactive printed books on Nanotechnology and its various applications around us, Nano Puzzles, Educational Games, simple Do It Yourself (DIY) activities with step by step procedure and exercises. While the content is generally aimed at the middle school level, it is designed to be accessible and enjoyable for almost all ages. The reading level is appropriate for upper elementary students.
NSTC's Nano Educational Kit is our effort to engage kids and teach them the interesting aspects of Nanotechnology fun way. Students can work on these activities at their home in free time or as a group activity in classroom.