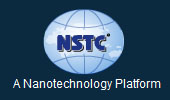 Nano Science & Technology Consortium
Consulting . Research . Outsourcing . Technology
---
---
Public Notice
It has come to our knowledge that misleading advertisements have appeared in various newspapers by scrupulous persons and bodies using Nano Science and Technology (NSTC) (Division of Consortium of elearning Network Pvt. Ltd) brand name without written consent / approval and have asked public to deposit course fee in nanotechnology courses in their own bank accounts.
This is to inform that NSTC has not associated with / authorized anybody or person to conduct / start/ launch any courses on its behalf or authorized anybody to collect any fee on its behalf.
Anybody finding such information should inform us at [email protected]
Strict legal and criminal breach action would be taken against all such persons who use NSTC's brand name to conduct Nanotechnology Teachers training Program and other courses, mislead general public and collect any money using forged documents and misrepresentation.
Director