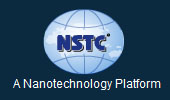 Nano Science & Technology Consortium
Consulting . Research . Outsourcing . Technology
---
---
Hands on Nano Lab
NSTC's Hands on Nano Lab is a unique Laboratory program specially designed to provide a practical exposure in Nanotechnology to our participants.
NSTC, in association with some of the pioneer Laboratories across India, offers this special practical learning facility, under the guidance of skilled Nanotechnology professionals, to enhance your overall learning experience and knowledge acquired. Our Nano Characterization Laboratory is dedicated to providing modern facilities for Nano-scale analysis, measurement, and characterization of materials.
Program Highlights
State-of-the-art Nano laboratory
Mentorships by the who's - who in Science, Engineering & Technology field
Expert training in Nano Characterization
Printed Study Material
Practical Examination
Online Examination
Evaluation and Certification
Characterization of Nanoparticles
To understand the potential of nanoparticles, a deeper knowledge of their synthesis and applications is needed. Characterization is done by using a variety of different techniques, mainly drawn from materials science.
Nanoparticle characterization parameters include:
Surface area and porosity
Solubility
Particle size distribution
Aggregation
Hydrated surface analysis
Zeta potential
Wettability
Adsorption potential
Shape and size of interactive surface
NSTC and its associate Laboratory, Forevision Instruments (India) Pvt. Ltd provide participants with characterization tools like SEM (Scanning Electron Microscope), EDS (Energy Dispersive Spectrometry) and AFM (Atomic Force Microscope)
Scanning Electron Microscope (SEM) uses a focused beam of high-energy electrons to generate a variety of signals at the surface of solid specimens. The signals that derive from electron-sample interactions reveal information about the sample including external morphology (texture), chemical composition, and crystalline structure and orientation of materials making up the sample.
Energy Dispersive Spectrometry identifies the elemental composition of materials imaged in a Scanning Electron Microscope (SEM) for all elements with an atomic number greater than boron. Most elements are detected at concentrations on the order of 0.1%. As the electron beam of the SEM is scanned across the sample surface, it generates X-ray fluorescence from the atoms in its path. The energy of each X-ray photon is characteristic of the element which produced it. The EDS microanalysis system collects the X-rays, sorts and plots them by energy, and automatically identifies and labels the elements responsible for the peaks in this energy distribution.
Atomic force microscopy (AFM) or scanning force microscopy (SFM) is a very high-resolution type of scanning probe microscopy, with demonstrated resolution on the order of fractions of a nanometer, more than 1000 times better than the optical diffraction limit. AFMs operate by measuring force between a probe and the sample. The technique is derived from a related technology, called scanning tunneling microscopy (STM). The difference is that AFM does not re quire the sample to conduct electricity, whereas STM does. AFM also works in regular room temperatures, while STM requires special temperature and other conditions.
Program Overview
Duration: 5 Days
Training Venue: Forevision Instruments (India) Pvt.Ltd, Hyderabad, India
Training Mode: Practical Training in Hyderabad with Study Material + 24X7 assistance through Web Based Learning (LMS)
Tools: 3D Characterization tools like Scanning Electron Microscope, Energy Dispersive Spectrometry and Atomic Force Microscope.
Eligibility: Graduation (Candidate pursuing Graduation can also apply) /Post Graduation +PhDs
Examination: Practical examination (conducted by Forevision Instruments (India) Pvt. Ltd. + Theoretical examination (conducted by NSTC). Practical examination will carry a weightage of 60% and Theoretical examination of 40% in the final grades.
Program Fee: For Indian Participants: 20,000 INR* (exclusive of service tax)For Overseas Participants: 1000 US $ * (exclusive of service tax)
*The training cost includes lunch & 2 times Coffee/Tea
Dearness Allowance: DA of 200 INR- per day will be provided to every participant.
For outstation participants:
Travelling expenses to be borne by the participants
Participants have to arrange their own accommodation. However, paid accommodation can be provided by Forevision Instruments (India) Pvt.Ltd, on double occupancy basis upon request.